Hey everyone, James here, Brand Community Manager at 505 Games and I'm excited to announce that Miasma Chronicles will be launching from May 23rd, 2023 on PlayStation 5, Xbox Series X|S, Steam and Epic Games.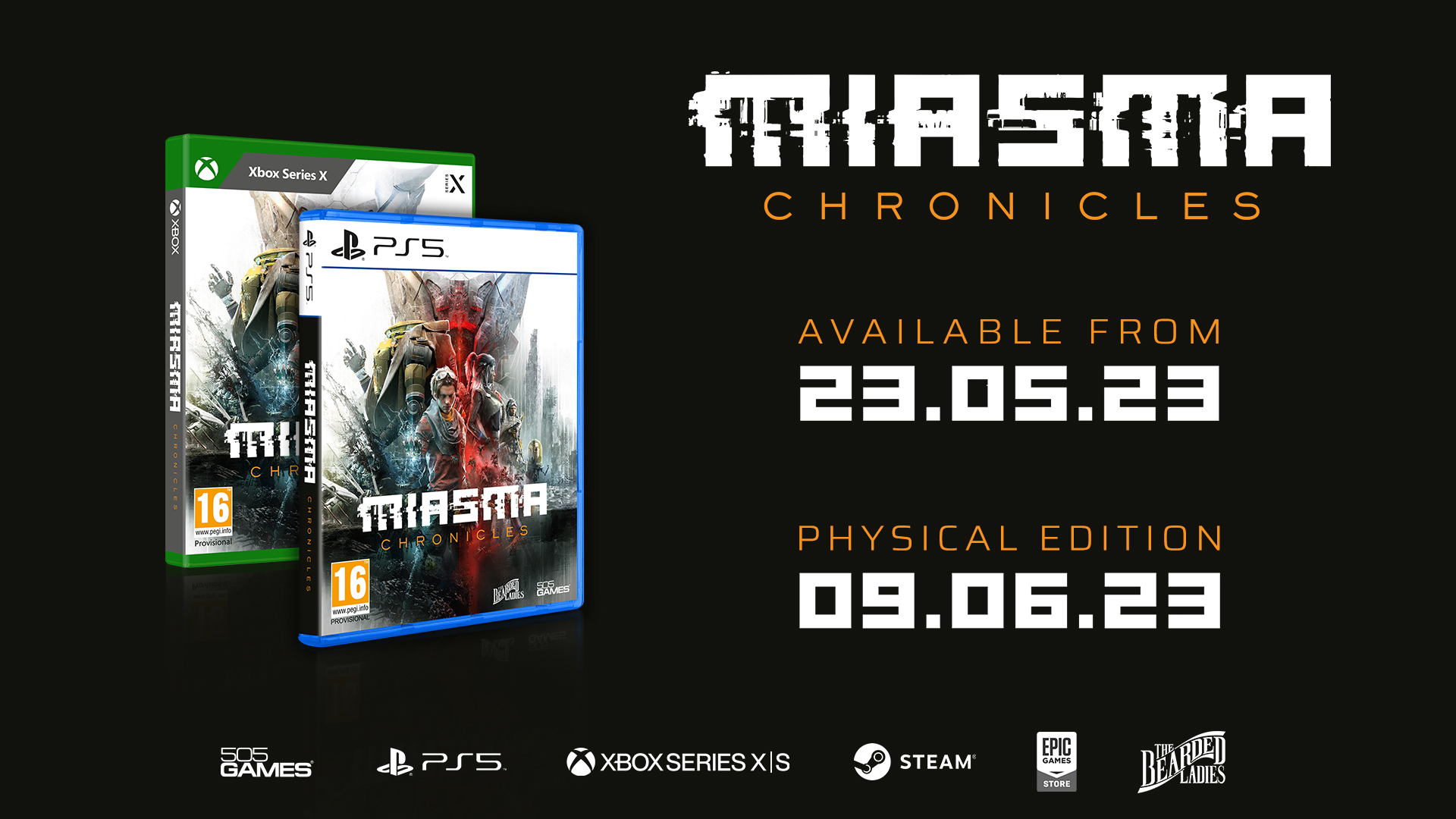 Miasma Chronicles, by the legendary team that bought you Mutant Year Zero – The Bearded Ladies, is a tough and intense tactical RPG. Set in the near future, following the fallout of devastating environmental apocalypse that twisted the United States as we know it today. We follow Elvis and Diggs, two unlikely brothers on a journey of discovery, through a wasteland, reeling from a savage force known as the 'Miasma'. 
Digital players will be able to get their hands on Miasma Chronicles, across all platforms, from May 23rd. Hit that wishlist button now to get access from day one.  
Following that, Miasma Chronicles will also be coming to a video game store near you. The physical edition, including art book, Elvis' Mine Technician Suit and Diggs' Mine Rescue Shell, will be available in Europe from June 9th and North America from June 20th.  

We know you will have many questions right now, but don't worry, we'll be covering them all soon. In the meantime, tune into the Future Games Show on March 23rd for a brand-new look at Miasma Chronicles. 
Stay up to date on all things Miasma Chronicles, by following us below 🔔 
Facebook – facebook.com/MiasmaChronicles
Instagram – instagram.com/miasmachron  
Twitter –  @MiasmaChron  
Discord – 505.games/MiasmaChroniclesDiscord