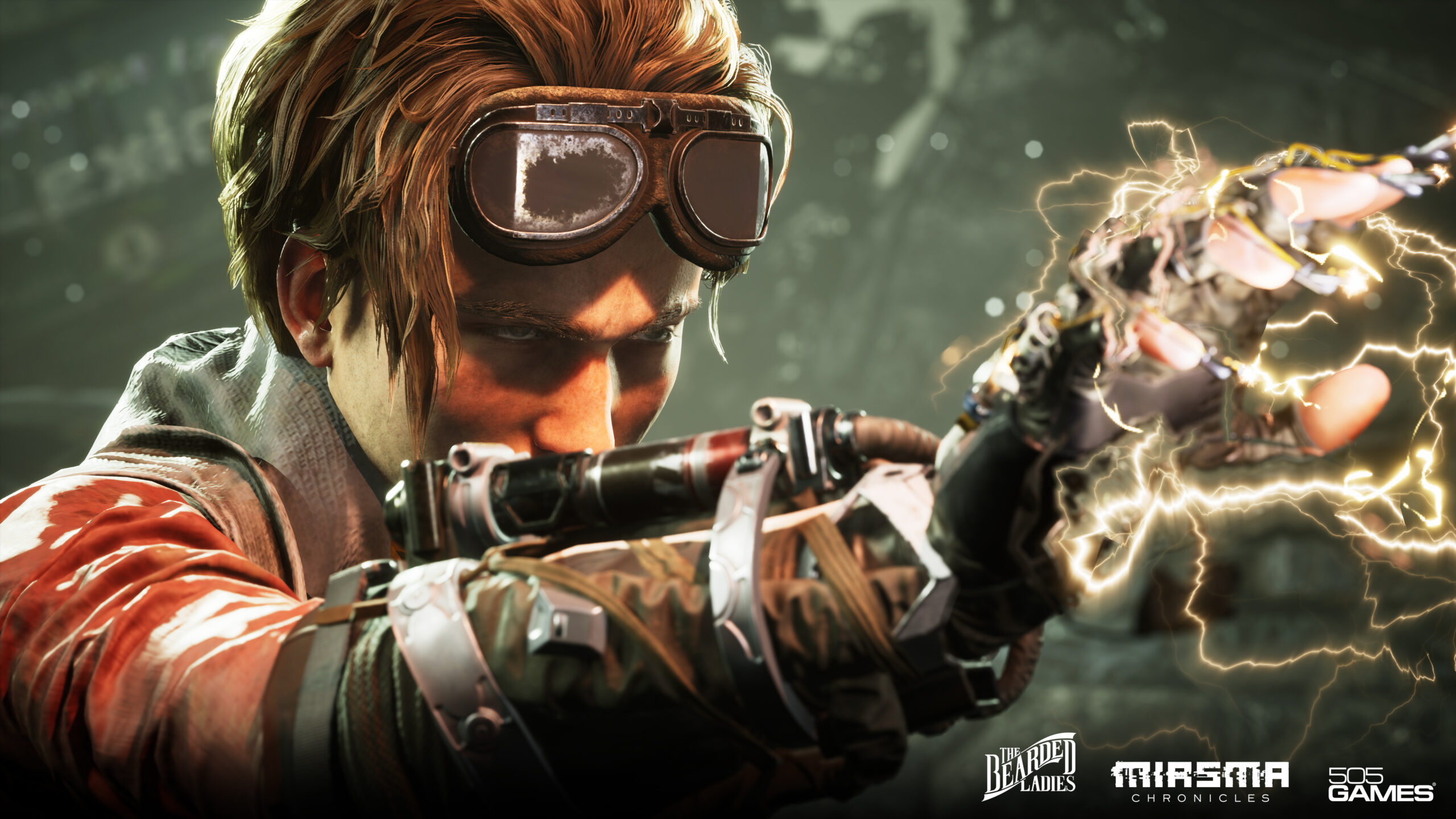 Brave, young and naïve, Elvis SUCKS at being a small-town mechanic. It's all he knows but isn't his passion or drive. That lies with finding his mother.  
Ten years ago, Elvis' life changed forever – his mother abandoned him. Disappearing into the darkness and just leaving him a weird mechanical glove and a note to 'master' it, find her, and then she'll tell him his destiny – what does that even mean?!  
So, after ten years of trying… and failing… Elvis still hasn't given up, and with the Miasma getting angrier by the day and the ruins of the wasteland encroaching onto his hometown, Sedentary, Elvis needs to find answers – and his mother – more than ever.  
Miasma Chronicles is set to launch on May 23rd, 2023 | Wishlist today!  
–   
🔔 Follow the Official Miasma Chronicles social channels to keep up-to-date with everything Elvis

Facebook – facebook.com/MiasmaChronicles  
Instagram – @MiasmaChron  
Twitter –  @MiasmaChron  
Reddit – r/miasmachronicles  
Discord – 505.games/MiasmaChroniclesDiscord