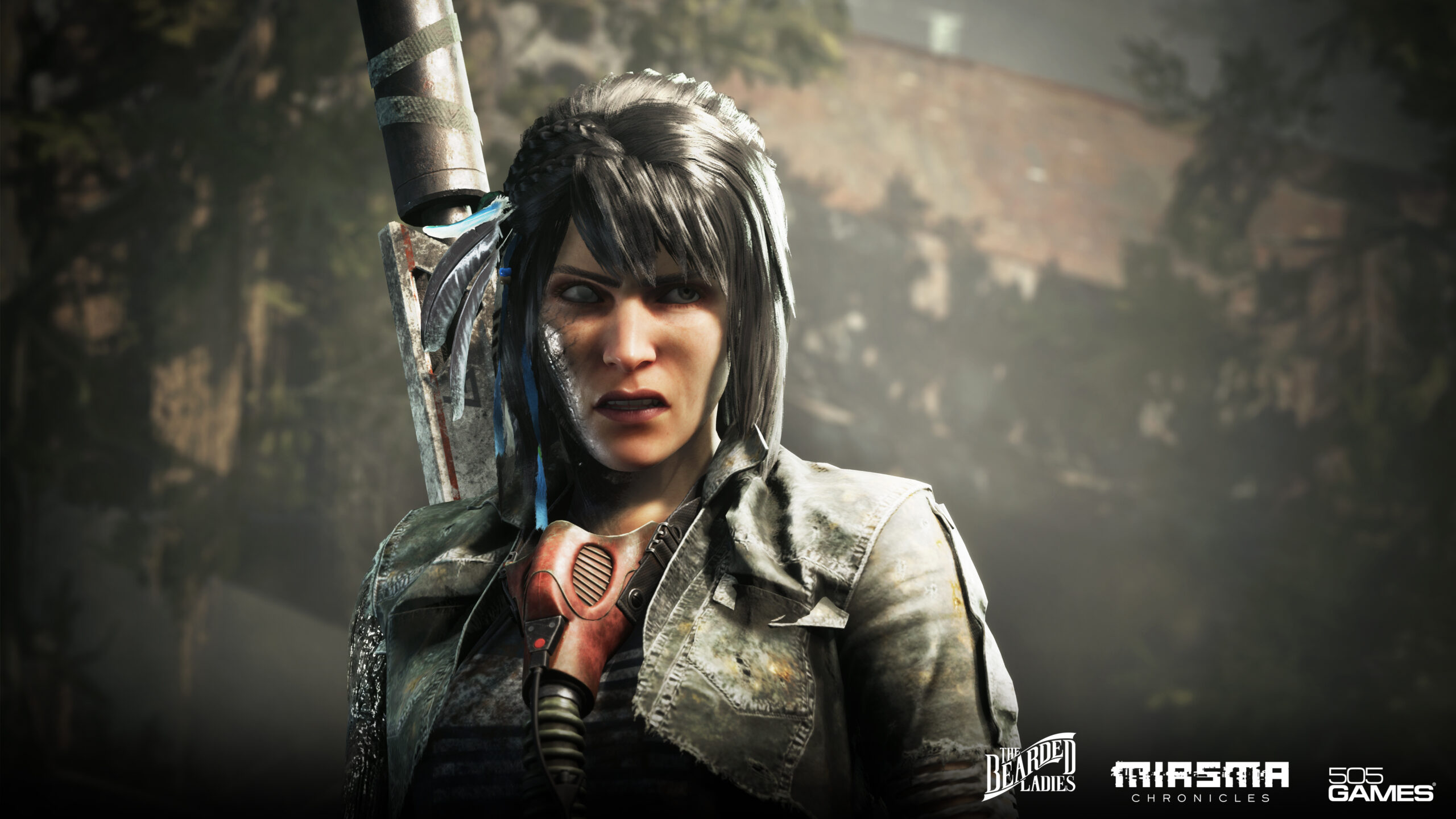 Skilled, sharp-tongued and wise, Jade is a lone survivor, never letting anyone in on her past, something that she may live to regret.  
Jade, a mysterious gun-for-hire, slips into Elvis' life, offering him a crucial deal that is pretty hard to refuse. Jade is looking for the legendary warrior witch Bha Mahdi, to help with her revenge on the all-powerful, First Family: the hi-tech tyrants of 'New America' – and she believes Elvis knows the way.  
Will she let her guard down and open-up to the brothers along the way? It's not something she's done before. 
Miasma Chronicles is OUT NOW! 
– 
🔔 Follow the Official Miasma Chronicles social channels to keep up-to-date with everything Elvis

Facebook – facebook.com/MiasmaChronicles  
Instagram – @MiasmaChron  
Twitter –  @MiasmaChron  
Reddit – r/miasmachronicles  
Discord – 505.games/MiasmaChroniclesDiscord